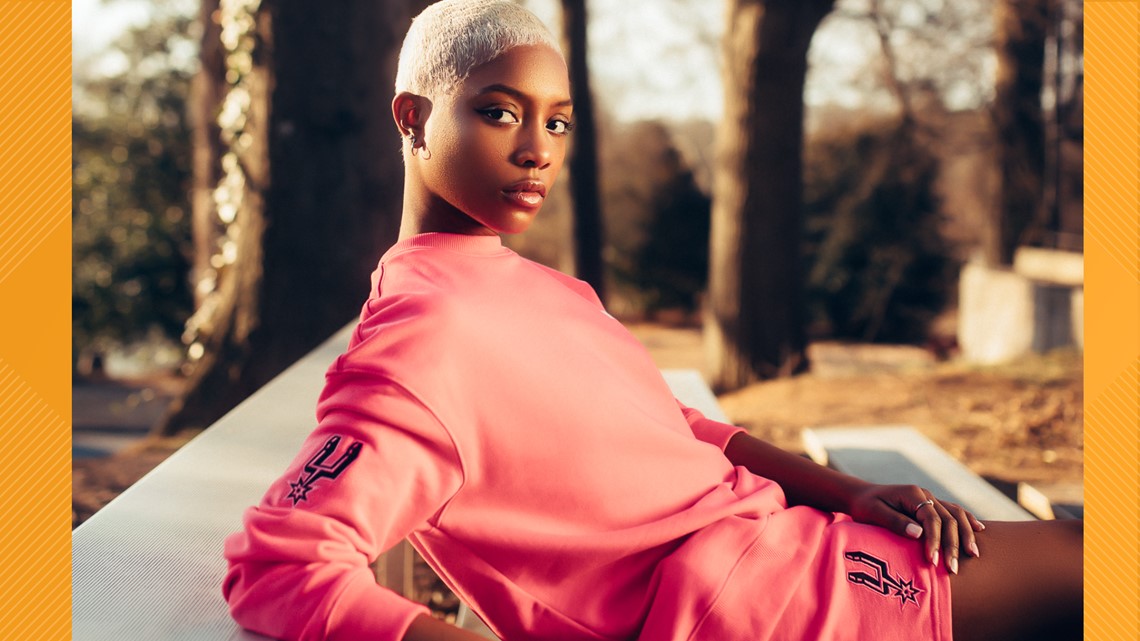 The colorful collection is inspired by the team's Fiesta-themed City Edition jerseys.
SAN ANTONIO — Spurs fans will look great when the Spurs return to the AT&T Center after the Rodeo Road Trip.
The San Antonio Spurs have announced that the team and Kultured Misfits are teaming up to create a unique line of limited-edition streetwear apparel. The colorful collection is inspired by the team's Fiesta-themed City Edition jerseys and embraces the Kultured Misfits "Never Fit In" philosophy.
"We are incredibly thrilled to partner with the San Antonio Spurs on this collection where our imperfect worlds collide perfectly, this is Kultured Misfits," said Lindsay Barnette, owner of Kultured Misfits. "It's our reminder that 'We were never meant to fit in.'"
Kultured Misfits is a black woman-owned business based in Atlanta. The brand was recently featured on the first episode of 'The Game Plan With Shaquille O'Neal' as one of the top emerging brands in the streetwear and lifestyle scene.
The goal of Kultured Misfits is to strengthen black culture and unique identities and is inspired by the "cultural" impact of music, art and the importance of "misfits" in today's society. today.
"We are honored to be the first NBA team to partner with Kultured Misfits," said Becky Kimbro, vice president of brand engagement for Spurs. "Their mission to build community through creative expression, uplift others and celebrate what makes people unique is something that resonates deeply with us as we strive to ensure Spurs are a space of relentless inclusion."
And the collection will have Spurs fans rushing to get them and add them to their team gear.
The collection includes an assortment of shorts, t-shirts, sweatshirts and joggers featuring both brands' embroidered logos and custom-dyed in the iconic Fiesta-inspired colourway. All pieces are sold separately, allowing fans to create their own mix-and-match outfits inspired by the streetwear brand's "Never Fit In" slogan.
This unique collection is limited and available only through the official San Antonio Spurs retailer, the Spurs Fan Shop, from Saturday, February 19 at 10:30 a.m. through Thursday, March 17 at 11:59 p.m.