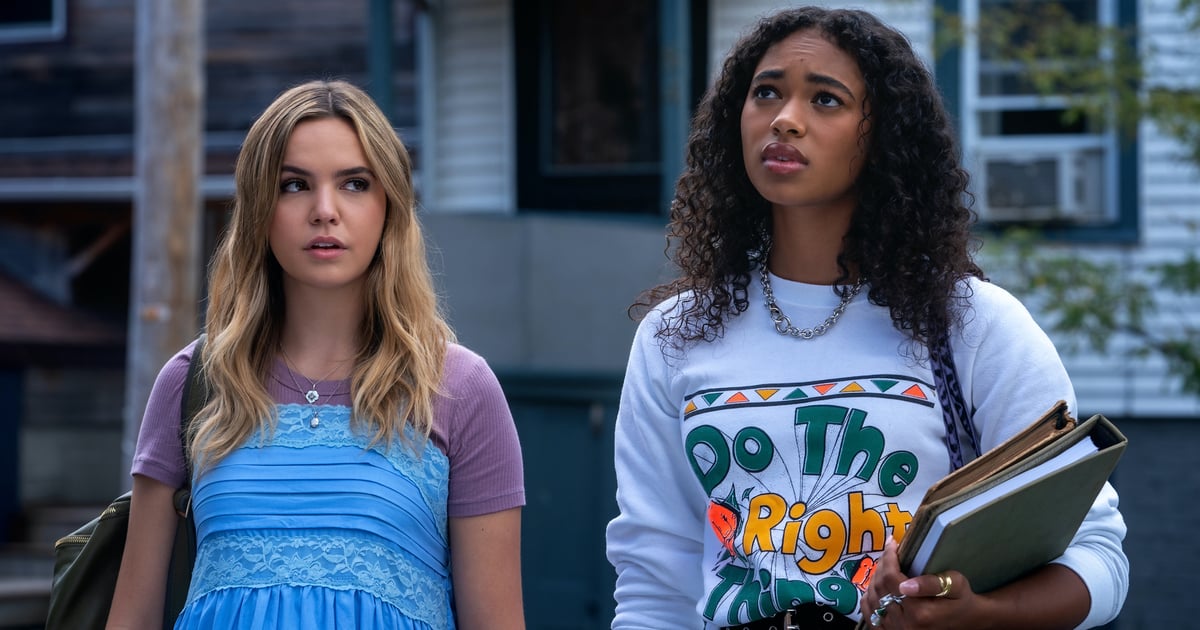 'Pretty Little Liars: Original Sin' costume designer Megan Stark Evans is reimagining fashion from the popular franchise for the HBO Max reboot. To do this, she put together a complete and well-researched wardrobe for the main characters Imogen (Bailee Madison), Tabby (Chandler Kinney), Faran (Zaria), Mouse (Malia Pyles), Noa (Maia Reficco) and Karen et Kelly. Beasley (Mallory Bechtel).
With over 400 costume changes in the first season, there's plenty to unpack and reconnect to the original series that debuted on Freeform in 2010. The setting has changed – Rosewood came to life from a scene in Los Angeles, while Millwood is imagined as a blue-collar factory town filmed in upstate New York – just like the wardrobe.
Evans, who previously worked on Oscar-winning "Sound of Metal" and FX's "A Teacher," noted the accolade to POPSUGAR via email. "Our 'PLL' is more grounded, a mix of gritty realism with fun teen fashion," she says. "The original 'PLL' used a lot of heels, fancy short dresses and light jackets as they were often shooting indoors. We were shooting outdoors in 0 degree weather with snow on the ground. This makes the style more natural by default."
High heels are no longer a staple in their style repertoire. "Today it's cool chunky sneakers, block heel Mary Janes, menswear-inspired shoes like loafers, tough flats or platform combat boots. Don't do that on stiletto heel platforms."
Image source: Megan Stark Evans
Above: Megan Stark Evans on the set of 'Pretty Little Liars: Original Sin'.
However, Evans was still influenced by some of the early characters developed by I. Marlene King. Although she didn't speak to the original costume team, she was sure to make some subtle connections. "You could say Tabby has undertones of Spencer's (Troian Bellisario) preppy style through his edgy menswear, Noa translates some of Emily's (Shay Mitchell) sporty style and Karen draws inspiration from the Alison's (Sasha Pieterse) consistent use of the color pink and perfectly put together outfits," she says. "The Rosewood varsity jackets even show up in the carnival episode, and the girl group Rosewood High featured at the carnival is directly inspired by the original PLLs."
Evans confirms that more than half of each character's costumes are vintage or second-hand, and she also tapped small designers for a unique high-low look that mimics everyday street style.
Ahead, she shares her mood board for the entire cast, along with some personal behind-the-scenes photos.