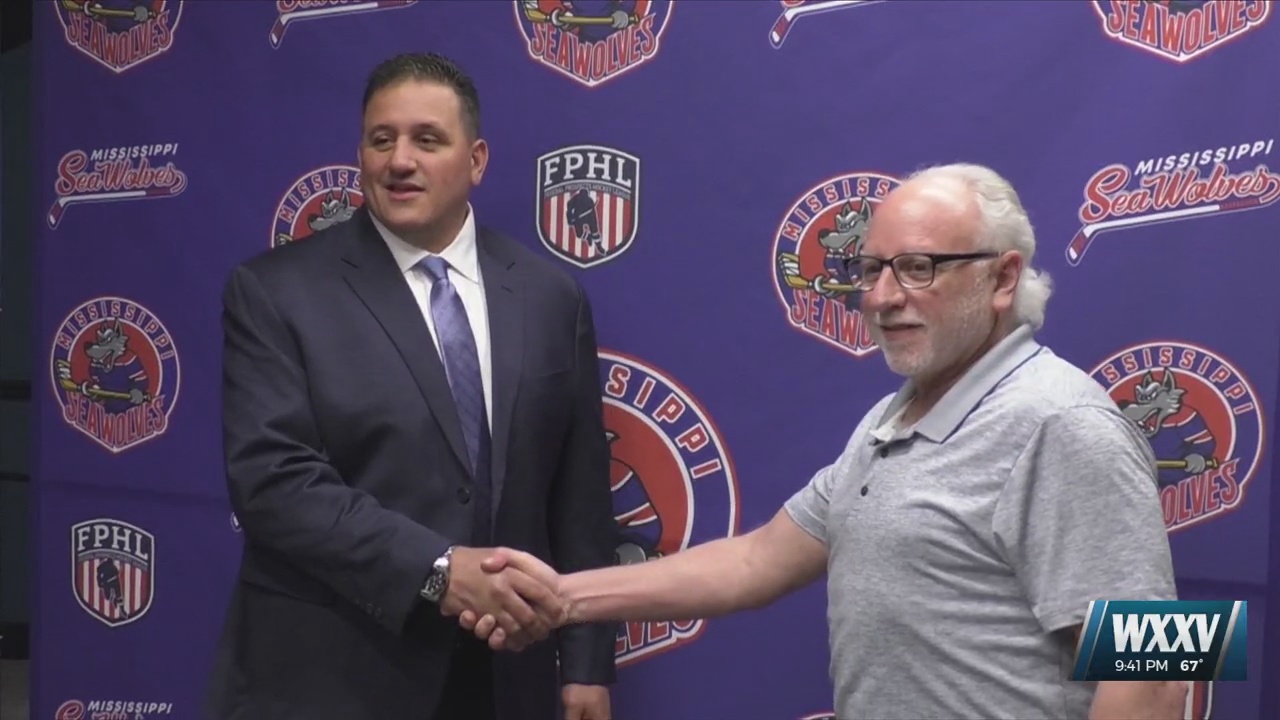 They're calling it "the return of the pack," as the Mississippi Sea Wolves prepare to bring a permanent hockey team back to the coast for the first time in nearly a decade.
This afternoon, the Sea Wolves introduced Phil Esposito as head coach and general manager beginning the 2022-23 Federal Prospects Hockey League season.
Already the winningest manager in FPHL history, Esposito won the league championship with Danbury in 2013, one of his four final appearances in six seasons in the league.
He also had numerous stoppages as a player beginning in 1991, including two seasons with the Mobile Mystics, who played against the former Sea Wolves as rival members of the ECHL.
Esposito was present for December 30and Biloxi Pro Hockey exhibition game in front of an FPHL-record crowd of more than 8,600 at the Coast Coliseum, providing a first-hand reminder of what kind of sleeping giant the southern Mississippi hockey fanbase really is. "My brand of hockey is – one is to have a skilled team that can play, but also that can play hard and we don't get pushed around in our own building and we go there and kind of set the tone of what's going on here and these are the type of players that I've always had and the vibe here on December 30 that we had for really two teams that weren't even from here and a lot of people are came out and supported, and the passion that the fans had that night was amazing, so I can just imagine what it's going to be like when they have their own team to come back here So when 9,000 people are in this building to support their own team now, it's going to be even more exaggerated.
As an expansion team, Esposito's first order of business is to compile a roster of around 20 players, starting with an expansion draft at the end of the season next month.
Today the Sea Wolves also announced their jerseys, with road whites and home blues inspired by the New York Rangers and Montreal Canadiens, as well as alternate reds, throwing it back to the 1996 Sea Wolves as an option. of retro uniform.